Buffalo Wrongful Death Attorney
Losing a loved one under tragic circumstances is devastating. At Towey Law, PLLC, our compassionate legal team of Buffalo wrongful death lawyers are here to help. If you suspect your loved one's death is due to an act of negligence or carelessness, our wrongful death attorneys in Buffalo may be able to get the answers you need. While wrongful death claims are difficult, they can be necessary to attain justice and closure. Monetary compensation will never alleviate your grief, but it can serve to ease any unexpected financial burdens caused by a loved one's untimely death.
We will handle your claim with sensitivity and respect. Schedule a free consultation by calling (716) 300-8232.
Why Hire A Buffalo Wrongful Death Attorney From Towey Law?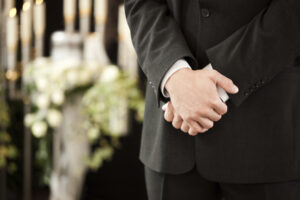 As native Buffalonians, the attorneys of Towey Law PLLC are dedicated to serving the people of the community:
The attorneys at Towey Law will meet at your convenience, whether by phone, video call, or traveling to discuss your case in person.
Our lawyers put our clients' needs first and have successfully recovered over a million dollars in compensation.
We believe every client is entitled to direct communication with their attorney.
What Does A Buffalo Wrongful Death Attorney Do?
Wrongful death claims are sensitive and emotional. They deserve to be handled with compassion and dignity. Towey Law, PLLC has helped many families put their lives back together after a devastating loss.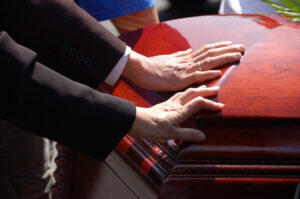 It is important to know that whether criminal charges have been filed or not, you are still entitled to seek justice for your loss in civil court. Our Buffalo personal injury lawyers believe when someone's negligence results in the loss of a loved one, they should be held accountable.
Wrongful death claims are a critical component of the justice system. They serve to deter others from engaging in the same careless behavior. Families of lost loved ones pursue wrongful death suits to:
Prevent future deaths by bringing attention to the negligent act
Gain answers to questions that linger after a tragedy
Help achieve closure so they can grieve in peace
Wrongful death claims are not filed for financial gain, but the amount of compensation will represent the severity of wrongdoing. Let Towey Law, PLLC address the careless and reckless actions that led to your loss and help avert more unnecessary tragedies.
How Can a Buffalo Wrongful Death Attorney Help?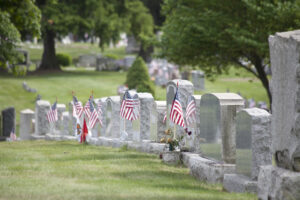 If you have lost a loved one under preventable circumstances, our compassionate attorneys are here for you. We can help families who have suffered losses involving:
Fires
Inhalation of smoke and toxic gases
Drug poisoning
Drownings
Workplace accidents
Intentional violence
Chemical exposure
Firearms
If a loved one passed away due to the events of a motor vehicle accident, call our car accident lawyers in Buffalo today.
Who Can File a Wrongful Death Claim in New York?
If you wish to file a wrongful death claim after losing a loved one in New York, you must be classified as the personal representative (also referred to as the administrator or executor) of the deceased individual's estate. New York law does not allow family members to file this type of claim unless the individual is also the personal representative of the estate. 
What Damages Are Available in a Buffalo Wrongful Death Claim?
Holding someone accountable for wrongful death gives your family the opportunity to obtain justice for a preventable accident in Buffalo. It can also provide surviving family members and beneficiaries with financial relief in the face of expensive funeral costs and lost earnings. The damages, or financial compensation, available in a wrongful death lawsuit in New York include:
Funeral and burial expenses, up to a reasonable amount

Any outstanding medical bills related to the wrongful death

Financial support the decedent would have contributed over his or her lifetime

The value of lost nonfinancial support and services, such as household services

The value of lost parental guidance, nurturing, love and care to surviving children

Lost inheritance

Pain and suffering endured by the decedent until the time of death
These damages are awarded to surviving close family members or the estate to compensate them for wrongful death. The amount of damages awarded will depend on the situation, such as the age of the decedent at the time of death, his or her earnings, the actions of the defendant, and the insurance coverage available. Note that New York law does not currently permit the recovery of mental anguish, loss of companionship, or pain and suffering damages for a family's own losses. 
Can I Receive Punitive Damages in My New York Wrongful Death Claim?
It is important to understand the full value of your wrongful death claim as a plaintiff. While no dollar amount can ever make up for the loss of a loved one, obtaining full and fair compensation can make it easier for your family to move forward. There are two main types of damages available: compensatory and punitive. Compensatory damages are the most common type. They refer to the economic and noneconomic losses connected to a wrongful death.
Punitive damages are granted to plaintiffs less often. Rather than compensating a victim or making a plaintiff whole again, the purpose of punitive damages is to punish a defendant. They are also known as exemplary damages, as they serve the double purpose of setting an example to others in the community for what actions or behaviors not to commit.
What Are Punitive Damages?
Punitive damages are additional funds sometimes given to a plaintiff on top of compensatory damages if the defendant's actions or the circumstances of the wrongful death warrant them. The definition of punitive is "intended as punishment." As the name implies, if punitive damages are awarded in a wrongful death case, a judge believes a defendant deserves to be punished for his or her wrongful acts. If a defendant's actions or behaviors are deemed especially wrongful, malicious, egregious or grossly negligent, punitive damages may be awarded. However, they are not granted often.
New York's Laws on Punitive Damages
Punitive damages are typically only available in rare and extreme cases. In New York, a surviving family member can only receive punitive damages for the wrongful death of a loved one if he or she can meet the proof requirements for this type of demand. Punitive damages can be awarded in a personal injury lawsuit in New York as well as a wrongful death claim. However, there is a high standard for granting punitive damages under New York law.
Punitive damages are only given when a plaintiff can prove that a defendant's conduct was "willful and wanton." This means that the defendant knew of the potential risk of serious injury or death to others but committed the negligent or reckless act anyway. In a deadly car accident, for example, punitive damages may be awarded if the defendant intentionally caused the accident or displayed a reckless disregard for the safety of others, such as by driving under the influence of alcohol.
In general, punitive damages are awarded more often in wrongful death cases than personal injury lawsuits due to the extent of the loss suffered. When a defendant's actions are so negligent or egregious that they take someone's life, this makes it more likely for a judge to order punitive damages. However, it is still up to a plaintiff (or plaintiff's attorney) to prove eligibility for punitive damages in a wrongful death lawsuit.
Limits to Punitive Damages in New York
Even after your family recovers full compensation for the loss of your loved one's life, you may be eligible for an additional amount in the form of punitive damages. Seeking punitive damages could significantly increase the value of your claim. Historically, there have been cases where the courts in New York have awarded a plaintiff more than double the amount granted in compensatory damages in punitive damages.
There is currently no cap on punitive damages in New York. A damage cap is a limit on the amount of compensation available according to state law. With no cap on punitive damages, the amount available to you and your family will depend on the circumstances. The courts will calculate a punitive damage award based on the severity of the defendant's behavior, the effects of the behavior and the extent of the plaintiff's losses. For more information about punitive damages in a wrongful death lawsuit in New York, contact Towey Law, PLLC.
What Is the Statute of Limitations on a New York Wrongful Death Lawsuit?
You do not have an unlimited amount of time in which to file a wrongful death cause of action in New York. According to New York Estates, Powers & Trusts Law Section 5-4.1, any action brought by a personal representative for a wrongful act, neglect or default that causes the death of an individual must be commenced within two years of the decedent's death.
If the defendant involved in your wrongful death case is also facing criminal charges for your loved one's death – such as for homicide or vehicular manslaughter – you will be given one year from the termination of the criminal action to file your lawsuit, notwithstanding that the statute of limitations has already expired or has less than one year remaining.
Another exception exists for deaths that stem from medical malpractice. In this case, the statute of limitations is extended to two and a half years from the date of the victim's death (New York Civil Practice Law and Rules Section 214-a). In addition, if the death involves a foreign object left behind in the body of a patient, the action can be commenced within one year of the date of discovery.
If you miss your statute of limitations, the courts will most likely dismiss your case. It is important to contact a wrongful death attorney in Buffalo as soon as possible after you suspect that one or more parties caused or contributed to your loved one's fatal injury or illness. This is the best way to make sure you meet the deadline in New York. 
Active Bill: How the Grieving Families Act Could Change New York's Wrongful Death Laws 
There is a proposed bill actively pending in the legislature in New York that could alter the current wrongful death laws. If passed, the Grieving Families Act (S.74-A/A.6770) would allow for the recovery of damages for surviving family members' grief and anguish, separate and apart from any pecuniary loss. In addition, it would change the statute of limitations to three years and six months after the decedent's death. Our lawyers are watching the progress of this bill daily to remain updated on the latest version of New York's wrongful death statute.
Contact A Buffalo Wrongful Death Lawyer Today
The esteemed attorneys of Towey Law, PLLC will represent your family's claim with the respect and sensitivity it deserves. Most suits are settled out of court. However, if your case proceeds to trial, our Buffalo wrongful death attorneys will fight by your side. We will honor the memory of your lost loved one by seeking justice and strive to get the closure you and your family need to move on.
Contact our compassionate legal team today and schedule a free consultation. You can contact us by clicking here or calling (716) 300-8232.