Buffalo Personal Injury Lawyer
When you are seriously hurt by a negligent accident, every aspect of your life is affected. Not only are you in pain, but your injuries may be life-altering. Faced with mounting medical expenses, lost wages, and uncertain recovery, it is natural to feel overwhelmed.
The Buffalo personal injury attorneys of Towey Law, PLLC are here to help. You are not alone. The founding attorney of Towey Law PLLC, Brian Towey, has established his practice in the very city he was born and raised. He and his team are proud to serve the residents of his community with trusted, experienced representation.
If you or a loved one has been injured in an act of negligence, our dedicated legal team will fight to secure the compensation you deserve. Schedule your free consultation with a skilled personal injury lawyer today by calling (716) 300-8232.
Why Choose A Buffalo Personal Injury Lawyer From Towey Law?
The attorneys of Towey Law PLLC provide every client with dedicated advocacy. As a native Buffalonian, Brian Towey and his team are committed to helping accident victims who were injured as a result of someone else's negligence. The personal injury attorneys of Towey Law, PLLC:
We have successfully secured millions in compensation for our clients
We will provide free initial consultations to discuss your case
Can meet at your convenience, whether in person, on the phone, or via a video conference
How Do You Protect Your Rights With an Experienced Buffalo Personal Injury Lawyer?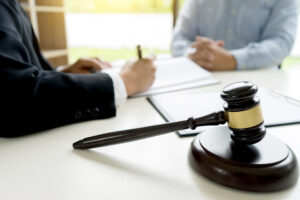 When the success of your injury claim largely depends on the skills of your attorney, call Towey Law, PLLC. Our clients are our top priority, and we are dedicated to providing representation that reflects their best interests. Too many accident victims disregard their right to an attorney and find themselves pressured into a settlement far below what they deserve. Even worse, many legitimate injury claims are denied, forcing injured parties into navigating a complicated appeals process.
When you sustain injuries from an accident that was not your fault, you need your payout as soon as possible to prevent suffering financial hardship. Do not wait for an insurance company or other responsible party to delay, deny, or minimize your settlement before contacting an attorney. Retain the services of one of our personal injury attorneys now and protect your rights. With our aggressive advocacy and dedication, you can trust that we will obtain the maximum compensation for your injuries.
If there is a loss of life due to an accident, please reach out to our Buffalo wrongful death attorneys today.
What Are Some Buffalo Personal Injury Laws?
Personal injury law is the concept that injured parties can recover compensation to make them "whole" again. For example:
Person A commits an act of negligence or intended violence.
The negligence or intended violence results in Person B being injured.
Injuries can include economic losses, like wages, and non-economic losses, like emotional distress.
Person B can bring civil action against Person A to recover their losses.
Losses are often referred to as damages and are given monetary values.
Medical bills and property losses are easy to add up. However, one of the most challenging aspects of any personal injury case is valuing something intangible, like pain.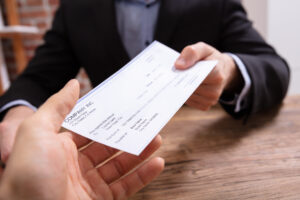 Personal injury law applies to a wide range of matters. In the U.S. alone, unintentional injuries and violence are the leading causes of death, affecting:
What Does A Buffalo Accident Attorney Do?
Negligent acts cause countless preventable accidents every day. When you are hurt because of the carelessness or intentional acts of another, retaining a personal injury lawyer is crucial to protecting your best interests.
A personal injury attorney holds negligent parties accountable for the injuries they cause in civil court. A negligent party, or defendant, can be a person, business, or institution. It is important to know that civil court and criminal court are separate entities. Criminal charges do not have to be filed for you to seek justice in civil court, which is something our Buffalo car accident lawyers are very skilled at.
In New York, the goal of pursuing civil action is to provide financial relief to the injured party, which includes economic and non-economic losses. A knowledgeable personal injury attorney in New York can assess your case and evaluate your losses to give you a clear image of what your claim could be worth.
What Types of Cases Can Our Buffalo Injury Attorneys Handle?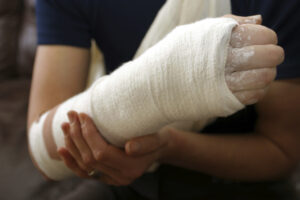 At Towey Law, PLLC, our legal team works tirelessly to ensure you recover all the damages you deserve. While we offer services to a wide range of personal injury claims, the following are the most common:
How Can My Buffalo Injury Settlement Be Paid Out?
After our Buffalo personal injury attorneys have recovered your financial compensation, the settlement can be paid out in one lump sum or broken into payments. To help decide which option is best for you, consider the following:
Structured Settlements:
By receiving your settlement in a series of periodic payments, you have an advantage in managing your money. If you are concerned about mishandling the funds, choosing a structured settlement tailored to your needs may be the best option.
Lump-sum:
If liquidity is your main concern, choosing to receive your funds in one lump sum gives you the freedom to invest, save, or use the money at your leisure.
Contact the Experienced Buffalo Personal Injury Lawyers of Towey Law, PLLC
Personal injury claims can be challenging. Whether your injuries were caused by negligence or an intentional act, you owe it to yourself to hold them accountable. We can help.
The personal injury attorneys of Towey Law, PLLC have extensive experience standing up for the rights of injured Buffalonians. Our dedicated legal team will fight to recover the compensation you need to move on with your life. If you or a loved one has been seriously hurt by a careless or deliberate act, let our personal injury lawyers in Buffalo secure justice on your behalf.
Contact us for a free case evaluation by clicking here or calling (716) 300-8232 today.