Buffalo Personal Injury Lawyer
When you are seriously hurt by a negligent accident, every aspect of your life is affected. Not only are you in pain, but your injuries may be life-altering. Faced with mounting medical expenses, lost wages, and uncertain recovery, it is natural to feel overwhelmed.
The Buffalo personal injury attorneys of Towey Law, PLLC are here to help. You are not alone. The founding attorney of Towey Law PLLC, Brian Towey, has established his practice in the very city he was born and raised. He and his team are proud to serve the residents of his community with trusted, experienced representation.
If you or a loved one has been injured in an act of negligence, our dedicated legal team will fight to secure the compensation you deserve. Schedule your free consultation with a skilled personal injury lawyer today by calling (716) 300-8232.
Why Choose A Buffalo Personal Injury Lawyer From Towey Law?
The attorneys of Towey Law PLLC provide every client with dedicated advocacy. As a native Buffalonian, Brian Towey and his team are committed to helping accident victims who were injured as a result of someone else's negligence. The personal injury attorneys of Towey Law, PLLC:
We have successfully secured millions in compensation for our clients
We will provide free initial consultations to discuss your case
Can meet at your convenience, whether in person, on the phone, or via a video conference
How Do You Protect Your Rights With an Experienced Buffalo Personal Injury Lawyer?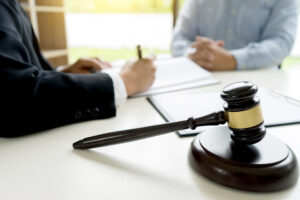 When the success of your injury claim largely depends on the skills of your attorney, call Towey Law, PLLC. Our clients are our top priority, and we are dedicated to providing representation that reflects their best interests. Too many accident victims disregard their right to an attorney and find themselves pressured into a settlement far below what they deserve. Even worse, many legitimate injury claims are denied, forcing injured parties into navigating a complicated appeals process.
When you sustain injuries from an accident that was not your fault, you need your payout as soon as possible to prevent suffering financial hardship. Do not wait for an insurance company or other responsible party to delay, deny, or minimize your settlement before contacting an attorney. Retain the services of one of our personal injury attorneys now and protect your rights. With our aggressive advocacy and dedication, you can trust that we will obtain the maximum compensation for your injuries.
If there is a loss of life due to an accident, please reach out to our Buffalo wrongful death attorneys today.
How Much Does it cost to hire a Personal Injury Lawyer in New York?
If you are reluctant to hire a personal injury lawyer due to the perceived costs, rest assured that high-quality legal representation is available at no cost to you out of pocket. Most personal injury lawyers in New York – including Towey Law, PLLC – work on a contingency fee basis. This payment arrangement does not require a victim to pay attorney's fees upfront. Instead, the client will only pay his or her lawyer if and when the claim succeeds and results in financial compensation paid to the victim.
With this payment agreement, your lawyer doesn't get paid unless you do. If your personal injury case does not end in a settlement or judgment award, you won't owe your lawyer a dollar, guaranteed. If you do win your case, attorney's fees will be deducted as a percentage of the overall award won. The most common fee is one-third of the total amount, or about 33 percent. However, this is different from law firm to law firm, as well as from case to case. If your case is complicated and requires a court trial, for example, this may increase the price of the fee.
Statistically, hiring a lawyer almost always leads to greater financial compensation being paid to a victim even after attorney's fees are deducted. This is because a lawyer has the skill and experience to demand maximum financial compensation from an insurance provider for a victim's losses. An insurance company is more likely to take an attorney seriously.
To find out how much it would cost to hire Towey Law, PLLC for your case, request a free consultation. We are always honest and straightforward about our fees. We will come up with an agreement for the price of our services before beginning work as your representatives.
What to Do After Suffering a Personal Injury
Knowing what to do after an accident in New York can help you protect your rights in the future. Many victims don't realize that the things they do and don't do immediately after an accident lay the groundwork for a personal injury case. Taking the correct steps can help you build a stronger claim against an at-fault party. Here's what you should do after an accident or injury in Buffalo, New York:
Stay calm and assess the severity of the accident. Check yourself for signs of injury, then ask if anyone else involved in the accident has been injured.
Call for help. Your first priority should be safety. Call the authorities for help, either by dialing 911 on your cell phone or notifying someone nearby, such as a store manager after a slip and fall accident. If someone is injured, request paramedics.
Exchange information. If other people were involved in your accident, such as another driver in a motor vehicle collision, exchange names and contact information with them.
Don't admit fault. Don't apologize to the others involved and don't admit fault. Wait for the full investigation of the accident to determine who or what caused the accident.
Gather evidence. Take photographs of the scene. Check for video surveillance footage nearby. Talk to eyewitnesses and get their contact information. The more evidence and documentation you can obtain regarding the accident, the better.
Go to a hospital. Go directly to a hospital in Buffalo for professional medical care. This is important not only for your personal safety but for insurance purposes; an insurance company may try to deny your claim if you waited too long to see a doctor.
Keep an injury journal. Writing down how you're feeling and how your injuries have affected your life can support a claim for pain and suffering damages. You can also take pictures of your injuries as they heal.
File a claim. File a claim with the correct insurance company as soon as possible after your accident. This will require you to determine what caused your accident and what insurance coverage applies.
Don't rush into a fast settlement. When trying to obtain fair compensation for your injury in Buffalo, don't jump to accept the first settlement. The initial offer is often low, as the insurer expects the claimant to submit a counteroffer.
Contact a reputable Buffalo personal injury lawyer. Before you sign anything sent to you by an insurance company, consult with an attorney. You can trust a personal injury lawyer to give you the best advice to protect yourself.
The lawyer that you partner with for the rest of the recovery process makes a difference. The right attorney will help you with the initial steps to take after an accident, such as by returning to the scene to gather evidence if you were too injured or distracted to do so yourself. Then, your lawyer will aggressively advocate for your best interests during your claim.
What Are Some Buffalo Personal Injury Laws?
Personal injury law is the concept that injured parties can recover compensation to make them "whole" again. It is a type of civil lawsuit that is available to an accident victim when someone else's careless or reckless act causes an injury.  For example:
Person A commits an act of negligence or intended violence.
The negligence or intended violence results in Person B being injured.
Injuries can include economic losses, like wages, and non-economic losses, like emotional distress.
Person B can bring civil action against Person A to recover their losses.
Losses are often referred to as damages and are given monetary values.
Medical bills and property losses are easy to add up. However, one of the most challenging aspects of any personal injury case is valuing something intangible, like pain.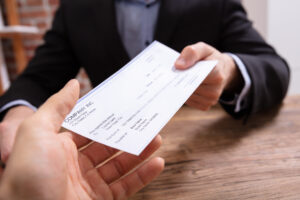 Personal injury law applies to a wide range of matters. In the U.S. alone, unintentional injuries and violence are the leading causes of death, affecting:
You may have grounds to file a personal injury lawsuit in New York after many different types of accidents if negligence played a role. If you aren't sure what caused your injury, our attorneys can conduct a comprehensive investigation to search for signs of negligence or fault.
Comparative Negligence in New York
Comparative negligence is a defense strategy that you may face as a plaintiff during a personal injury claim in New York. It is an assertion that the plaintiff caused or contributed to his or her own injuries. The comparative negligence argument could reduce your financial recovery or bar you entirely from obtaining financial compensation, depending on the laws in your state.
New York uses a comparative negligence rule rather than a contributory negligence one, meaning that a plaintiff can still collect damages in a lawsuit even with partial blame for an accident. This rule is more favorable to plaintiffs, although it could still reduce your financial recovery. If the defendant's attorney proves that you are to blame for your own injuries through an act of negligence, section 1411 of the New York Civil Practice Law & Rules states that any financial compensation awarded will be reduced in proportion to your degree of fault.
New York's comparative negligence law uses a percentage system. If you are found to be 15 percent at fault for your accident, for instance, your financial recovery would be reduced by a matching amount – 15 percent. In this example, the defendant would give you a total of $85,000 if your original settlement was $100,000 due to your degree of comparative negligence (15 percent of $100,000 would reduce your award by $15,000).
New York has a pure comparative negligence law rather than a modified version. Modified comparative negligence states cap a victim's ability to recover financial compensation at a certain percentage of fault – typically, around 49 to 51 percent. At this amount of fault or more, a victim is barred from collecting financial damages entirely. New York, however, does not have a cap on comparative negligence. An accident victim can be up to 99 percent at fault for an accident and still receive a monetary award for the remaining 1 percent of someone else's fault.
What Does A Buffalo Accident Attorney Do?
Negligent acts cause countless preventable accidents every day. When you are hurt because of the carelessness or intentional acts of another, retaining a personal injury lawyer is crucial to protecting your best interests.
A personal injury attorney holds negligent parties accountable for the injuries they cause in civil court. A negligent party, or defendant, can be a person, business, or institution. It is important to know that civil court and criminal court are separate entities. Criminal charges do not have to be filed for you to seek justice in civil court, which is something our Buffalo car accident lawyers are very skilled at.
In New York, the goal of pursuing civil action is to provide financial relief to the injured party, which includes economic and non-economic losses. A knowledgeable personal injury attorney in New York can assess your case and evaluate your losses to give you a clear image of what your claim could be worth.
What Types of Cases Can Our Buffalo Injury Attorneys Handle?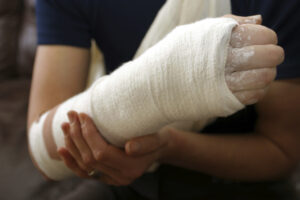 At Towey Law, PLLC, our legal team works tirelessly to ensure you recover all the damages you deserve. While we offer services to a wide range of personal injury claims, the following are the most common:
No matter what type of accident injured you, we can help. Our experienced and knowledgeable personal injury lawyers in Buffalo will explain New York's relevant laws and list your legal options so that you can move forward with confidence.
What Kind of Damages Can I Be Awarded?
A successful personal injury claim in New York can repay a victim for all of the losses that he or she experienced because of the accident. The purpose of a personal injury case is to make the victim whole again financially, as if the accident had never happened. It does this by providing the victim with financial compensation for economic and noneconomic losses, paid for by the negligent or at-fault party. The damages that can be awarded in a personal injury claim in New York include:
Past and future medical expenses
Lost wages
Lost future capacity to earn
Property damage repairs
Out-of-pocket expenses, including attorney's fees
Pain and suffering
Emotional trauma
Post-traumatic stress disorder
Loss of consortium
Lost quality or enjoyment of life
Punitive damages
The type and value of the damages available in your case will depend on the circumstances. No two personal injury cases are exactly alike in Buffalo. Case value is adjusted according to the severity of the victim's injuries, the extent of his or her losses, and the amount of insurance coverage available. In general, catastrophic injury claims result in greater financial compensation than mild to moderate injuries. If you're curious about how much your personal injury case is worth, the best way to find out is by consulting with an attorney.
When Are Punitive Damages Awarded in New York?
The two main types of damages, or financial compensation, available in a personal injury claim in New York are compensatory and punitive. Compensatory damages are the most common. They compensate a victim for his or her losses in an attempt to make the victim whole again – restoring the victim to the financial state that he or she would be in had the accident not occurred.
Punitive damages – also known as exemplary damages – are not meant to reimburse a victim but instead to punish a defendant. They are designed to penalize the defendant for especially wrongful, negligent or egregious acts, as well as to set an example for others in the community for what not to do. Punitive damages may be granted in addition to compensatory damages if the courts believe the defendant's actions warrant it.
Punitive damages are awarded based on the discretion of the judge or jury. This includes whether the plaintiff receives punitive damages and how much, if so. It is up to the plaintiff's side of the case to establish grounds to recover punitive damages. The evidentiary standard for punitive damages is higher than simply proving that the defendant was negligent. The plaintiff or plaintiff's attorney must show that the defendant's actions were egregious enough to warrant punishment in the form of exemplary damages.
In New York State, punitive damages can be recovered only if the plaintiff can show that the defendant demonstrated a complete disregard for the safety or health of others. For example, if the defendant was reckless, wanton, willful or malicious in his or her actions or omissions. What it takes to meet this burden of proof depends on the case, as there is no strict guideline to define "willful and wanton negligence."
The Second Circuit and New York Court of Appeal have granted punitive damages in cases where the defendant's actions show a high degree of moral turpitude, meaning immoral, unethical or unjust behavior. Willful and wanton disregard for safety is also enough to merit punitive damages, especially if the defendant ignored a court order.
Just as the standard of proof in a personal injury case is clear and compelling evidence, the same is true for obtaining punitive damages. The plaintiff must provide evidence that the defendant more likely than not is guilty of these acts to obtain punitive damages. An attorney can help you base your argument for punitive damages on evidence and obtain the financial compensation that you deserve for a serious act of wrongdoing in Buffalo.
How Much Is My Personal Injury Case Worth?
Knowing how much your case is worth is important, as it can help you avoid settling for less than you deserve when you receive offers from an insurance company. There is no such thing as an "average" settlement amount, as each case is 100 percent unique. A fair amount will be negotiated between the plaintiff and the defendant (or, more often, the defendant's insurance company). If a settlement cannot be reached, the case will go to trial and a jury will decide how much a plaintiff receives in financial compensation, if any.
Determining the value of your case starts with calculating your economic damages. This amount is easier to calculate than noneconomic damages, as economic damages have hard numbers from bills and receipts to add together. These costs can include your medical treatments, income lost and property damage. You or your lawyer can add up how much your injury and accident have cost you so far, as well as estimate future foreseeable costs based on your prognosis for recovery. Your lawyer can also account for factors such as inflation over time.
Noneconomic damages are more difficult to calculate or predict. They may not be determined using hard numbers or any perceivable calculation method at all, as they are generally left up to a jury to decide based on how much the victim appears to deserve. However, a jury can choose to use an available equation, such as the Multiplier Method. This common method for calculating noneconomic damages multiplies a victim's economic damages by a number between one and five depending on the severity of the injuries.
As stated above, there is no average case value. Some plaintiffs receive $10,000 to $20,000 in damages while others receive hundreds of thousands or more for serious injuries. At Towey Law, our lawyers can help you fight for the value that you truly deserve for past and future losses. Unlike an insurance company, our lawyers want to maximize your financial payout during a personal injury case as our client. You can trust a case evaluation that you receive from one of our lawyers.
How to Deal With an Insurance Company During a Personal Injury Case
It is critical to speak to an attorney before accepting a settlement from an insurance company or signing anything sent to you by an insurer. Once you say yes to a settlement and sign a release of liability waiver, you cannot reopen your case or renegotiate for a higher amount – even if you realize that you settled for less than you deserve.
Insurance companies often offer inadequate initial settlements in the hopes that a client does not realize the value of his or her case or is eager enough to get paid that he or she does not negotiate and submit a counteroffer. Don't fall for insurance company tactics that could jeopardize your future. Protect yourself by hiring a lawyer early on and allowing him or her to communicate with an insurance company on your behalf.
If you are contacted by someone called the insurance claims adjuster about your case, do not agree to give them a recorded statement and do not admit fault for the accident. Don't discuss your injuries. Keep your answers to questions short and simple. The most important tip is not to rush into a fast settlement. Take the time to consult with an attorney at Towey Law about the potential worth of your case to avoid making a major mistake.
How Can My Buffalo Injury Settlement Be Paid Out?
After our Buffalo personal injury attorneys have recovered your financial compensation, the settlement can be paid out in one lump sum or broken into payments. To help decide which option is best for you, consider the following:
Structured Settlements:
By receiving your settlement in a series of periodic payments, you have an advantage in managing your money. If you are concerned about mishandling the funds, choosing a structured settlement tailored to your needs may be the best option.
Lump-sum:
If liquidity is your main concern, choosing to receive your funds in one lump sum gives you the freedom to invest, save, or use the money at your leisure.
We will discuss the best option for you based on your financial situation, needs and goals. Then, we can help you organize your settlement to keep it safe from issues such as over-taxation.
Statute of Limitations for Buffalo Personal Injury Cases
New York has a statute that places a deadline on the ability to file a personal injury claim with the civil courts. It is referred to as the statute of limitations, and it exists in the Consolidated Laws of New York, Section 214. This law states that an action for personal injury or injury to property for financial damages must be commenced within three years.
This applies to most types of personal injury cases, including car accidents, premises liability lawsuits and product liability claims. There are exceptions to the statute of limitations, however, in certain circumstances:
Medical malpractice. A special medical malpractice law in New York gives patients 30 months (2.5 years) from the act of malpractice or the date of injury discovery to file a lawsuit. This applies to medical, dental and pediatric malpractice.
Wrongful death. Under a different statute of limitations (New York Estates, Powers & Trusts Section 5-4.1), plaintiffs only have two years from the date of an individual's death to file a wrongful death lawsuit in New York.
Claims against the government. A tort claim against a municipality in New York has a much shorter deadline than the average personal entry case. You must file your initial Notice of Claim within 90 days of the accident.
Delayed discovery. Some injuries and illnesses are not immediately apparent. If you didn't discover your injury until days or weeks after your accident, you have three years from the date that you discovered or reasonably should have made the discovery.
Injured minors. If the injured person is a minor under the age of 18 or not mentally competent at the time that the accident takes place, he or she has three years from the date of turning 18 or becoming mentally competent.
If you wish to know the exact statute of limitations on your personal injury claim in New York, consult with an attorney as soon as possible. Don't risk missing the statute of limitations by waiting to call a lawyer. The sooner you act, the lower the odds of filing too late. It is also wise to act quickly to preserve key evidence while it's still available.
What if You Miss the Deadline?
If you miss the deadline to file a personal injury case in New York, you will be barred from filing a lawsuit entirely. The expired statute of limitations will most likely disqualify you from obtaining financial compensation, regardless of if you have clear proof of the defendant's fault.
The courts do not grant many exceptions to the rule, even if you didn't know your statute of limitations until it had already passed. This is why it is crucial to speak to a Buffalo personal injury lawyer immediately after an accident or injury. A lawyer will help you fill out all of the required forms and submit them to the Erie County courthouse within the time limit.
Contact the Experienced Buffalo Personal Injury Lawyers of Towey Law, PLLC
Personal injury claims can be challenging. Whether your injuries were caused by negligence or an intentional act, you owe it to yourself to hold them accountable. We can help.
The personal injury attorneys of Towey Law, PLLC have extensive experience standing up for the rights of injured Buffalonians. Our dedicated legal team will fight to recover the compensation you need to move on with your life. If you or a loved one has been seriously hurt by a careless or deliberate act, let our personal injury lawyers in Buffalo secure justice on your behalf.
Contact us for a free case evaluation by clicking here or calling (716) 300-8232 today.